$19 new carb option for vintage karters
WOW !! … a new carb for the price of a rebuild kit! I recently stumbled upon a low cost carburetor option
for use on vintage karting engines … Stihl large chainsaw motor replacement carburetors. These carbs are either clone Tillotson HL-324A carbs, or actual Tillotson carbs sold as replacement parts for Stihl chainsaws. These are gas carbs with a bore size of 1.00″ (Max allowed in some VKA classes), with a 0.815″ venturi. An authentic  Tillotson HL-324A carb can be seen on the Tillotson Racing website, note the price, it converts to about $120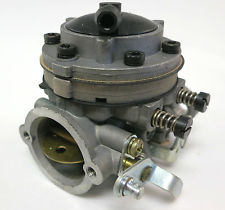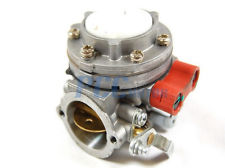 I have seen two apparent versions of these carbs (shown below) being sold in the replacement parts market, one has a red rubber boot over the High & Low speed needles, the other is a Raisman brand carb with a black plastic inlet on top. The red boot ones are always lower in price, most photos do not show any brand name markings, but the ones I bought recently had "Tillotson – Tralee Ireland" cast in the top plate just as appears on the HL-324A pictured on the Tillotson website. It's possible that Tillotson makes all these carbs, or maybe a company in China or such, is cloning them?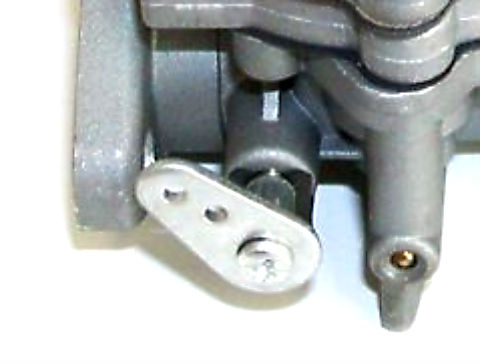 For karting the only downside I saw was that these carbs need a little "prep work", which I will describe .. and most come with a short throttle shaft and an inlet needle seat which does not screw out for service (appears pressed in). Look carefully at product photo from seller, a very snall number of these clone carbs do come with a long extended throttle shaft.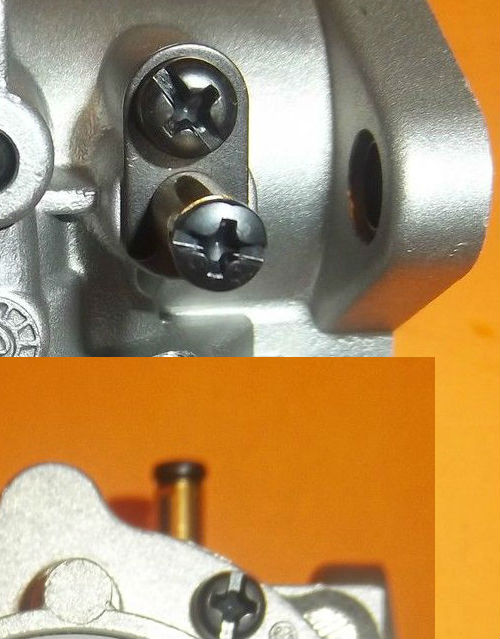 Both of these carbs can be found here on Ebay for as low as $19-20 with Shipping!!!   Click Here:  Tillotson HL-324A clone carbs
Additionally rebuild kits/parts can be found at bargain basement prices. Click here:  low cost HL rebuild – parts kits
  (HL-324A Tillotson rebuild part numbers are: diaphram kit DG-2HL, and rebuild kit is RK-94HL).
On the red booted carbs I purchased, I set them up for racing by making some simple modifications (see photos below). The red rubber boot was removed by pulling off with some needle nose pliers. The high & low speed needles were removed and a tab (a washer or dime) was soldered on to facilitate easy on-track tuning. Next the choke was removed to improve air flow, the carb body choke shaft holes then need to be plugged. Those holes happen to be the right size for a 10-24 tap, which allowed using a screw ground to the right length to plug these choke shaft holes. Finally a more versatile throttle linkage arm can be substituted, my preference was to use a McCulloch arm removed from old Mac I had lying around (carefully grind away the braze to remove the Mac arm), the flat sided hole in the Mac arm is exactly the right size for perfect tight fit on the clone Tillotson carb throttle shaft. Additionally, there are plastic 6mm ID bushings in the carb mounting holes, which need to be drilled out to 1/4″ for most vintage kart engine manifolds. Resizing these holes can be a painful process, since a 1/4″ drill bit will bite in and the bushings will spin out … drill out using a smaller drill first or Dremel/file out some material by hand first before running the 1/4″ drill bit in. A final refinement, consider resetting the depth of the choke stop pin, it can be pressed out and reinstalled flush with the throttle bore ID, to further improve air flow.
I first tested these carbs on an AH-82 project engine. Without modifying the carb internals, and with no adjustment to pop-off ….they seemed to run best with the high speed needle at 1 3/4 to 2 turns out and the low speed at about 1 1/2 to 1 3/4. Remember these carbs in stock form are drilled for gasoline, and they would need to be modified to run Alky (that's another article!). Always start rich and tune from there!
(Click photos below to view large size images)