Free December 2013 VKA FirsTurn magazine!!! Join the VKA
Download for free – VKA Firsturn December 2013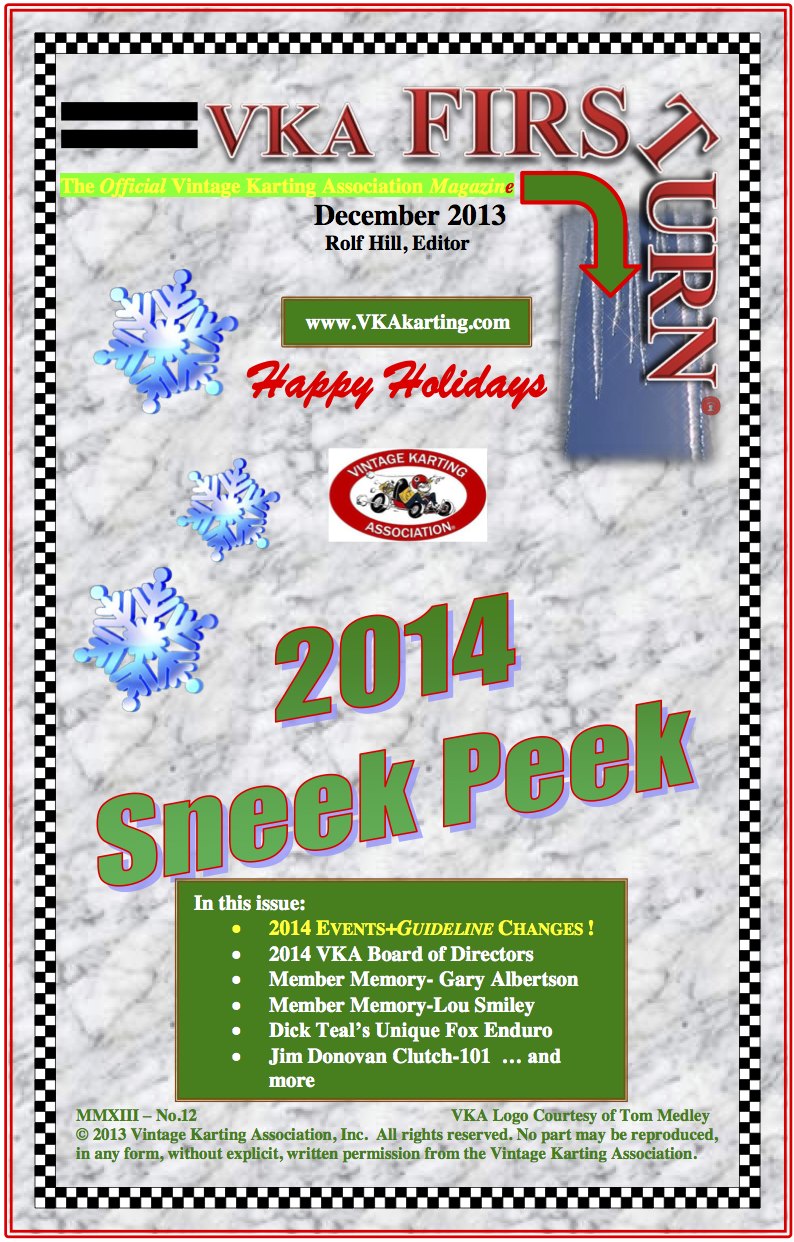 JOIN the VKA
Help the VKA promote the growth and awareness of vintage karting, participation growth will ensure the continuation of vintage karting. The VKA envisions vintage karting events that are inclusive, offering something for everyone, go to an event and discover your interest, if you don't find what you want, let us know about it!
Receive 2014 VKA magazines & Newsletters – Join the VKA – download acrobat membership application
Fill out the membership application, mail to:
Mail to:
Mary Jo McCornack
7N057 Weybridge Drive
Campton Hills, IL 60175
Make Checks Payable to: Vintage Karting Assn.
… questions, or need help, contact Mary Jo McCornack m.j.mcc@live.com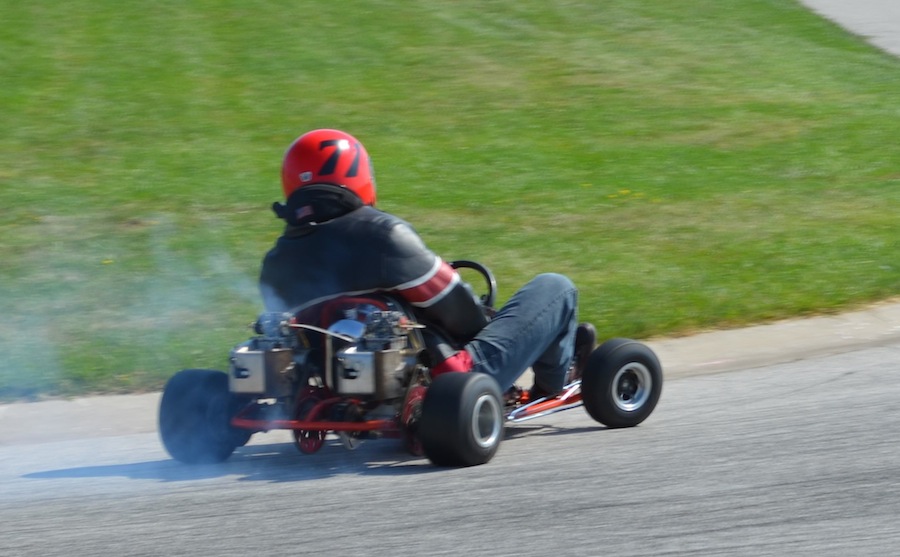 .
.
The Vintage Karting Association was formed in 2002 for the promotion and preservation of the Genesis era of Karting from 1956 through 1985. Our mission is to provide a venue for Promoters to advertise their events, provide uniform historical guidelines and safety recommendations. We provide an internet site, magazines and bulletins to assist members and newcomers in maintaining, purchasing parts and karts The magazines and bulletins provide excellent instruction for the restoration of these unique machines. We do not sponsor racing or demonstration events, but will advertise the events for the promoters, nor do we sanction any racing or demonstration events. The rules and guidelines at those events are at the discretion of the promoter. The VKA is always looking for volunteers to contribute to the organization, indicate your interest in the Membership Application form or contact the VKA directly.